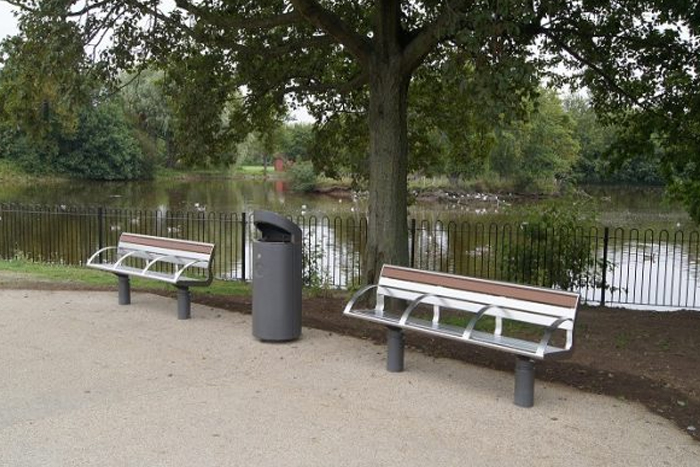 316 marine grade stainless steel
Hardwood timber or recycled composite timber
Stainless Steel, timber and cast ductile iron seat with back support and arm rests.
Hartecast is Ireland's leading designer and manufacturer of street furniture and our HC2045S is one of our many ranges. 
Standard length 1800mm.
Supports are manufactured from 10mm cast ductile iron which is more durable than cast iron.
The ductile iron components are galvanised and powder coated in our standard colours, please see our colour palette below.
The frame, armrests and laths are 316 grade stainless steel in a polished finish (corrosion and salt water resistant)
Timber slat is 70x40mm FSC approved mahogany treated with a protective wood stain coating or composite timber.
Fixtures and fittings are stainless steel.
Supports are Root Fixed.
Options Available:
Slats are also available in timber as an alternative to the composite timber.

Seat is available with 2 armrests or 4 armrests.

Stainless steel laths can also be timber or composite timber. Seat reference for all timber lath version is HC2046S.