Hardwood timber or recycled composite timber
Surface mounted or root fixed
Hardwood timber or recycled composite timber and cast ductile iron curved bench without back support.
Here at Hartecast, we are Irelands leading park furniture suppliers, and the HC2026CB curved bench is one of our many ranges. See all Hartecast Ireland seats and benches
HC2026CB Curved Bench

  Specifications
Supports are manufactured from 10mm cast ductile iron which is more durable than cast iron.
The ductile iron components are galvanised with powder coat finish, as we manufacture all our products in house we can arrange any colour combination you require, see colour palette below.
Timber slats are 70x50mm FSC approved mahogany treated with a protective wood stain coating.
Fixtures and fittings are stainless steel.
Options Available
Protective wood stain can be in light oak or dark teak.
Recycled composite timber is also available as an alternative to hardwood.
Various radii and lengths.
Supports can be root fixed or surface mounted.
Straight version also available HC2026B
RELATED PRODUCTS IN THIS RANGE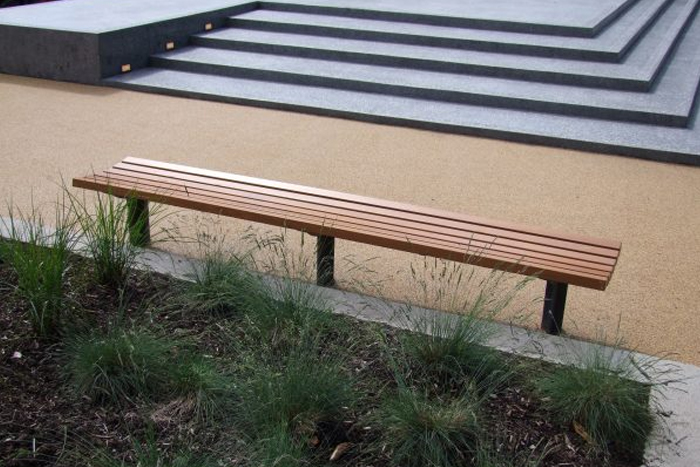 HC20026DC- Double Combo Seat